Furnace, Water Heater, Air Conditioner

Maintenance Agreement
Plumbing Repairs in Providence, Cranston and throughout the state.
Plumbing, heating and cooling equipment should be inspected and serviced on a regular basis. Whether you bought your furnace or water heater through us or through another company, you can sign up for an energy-saving service agreement with The Plumber Company .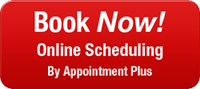 Your maintenance agreement entitles you to a comprehensive ANNUAL inspection and cleaning of your mechanical systems to ensure your air conditioner, furnace, water heater and/or boiler are operating safely and efficiently. An annual inspection is key to:
Spotting problems early, before costly repairs are needed
Ensuring your equipment is operating at top efficiency, saving you money
Identifying safety concerns like a poorly drafting flue that could result in carbon monoxide entering your home
Click to View Enlarged.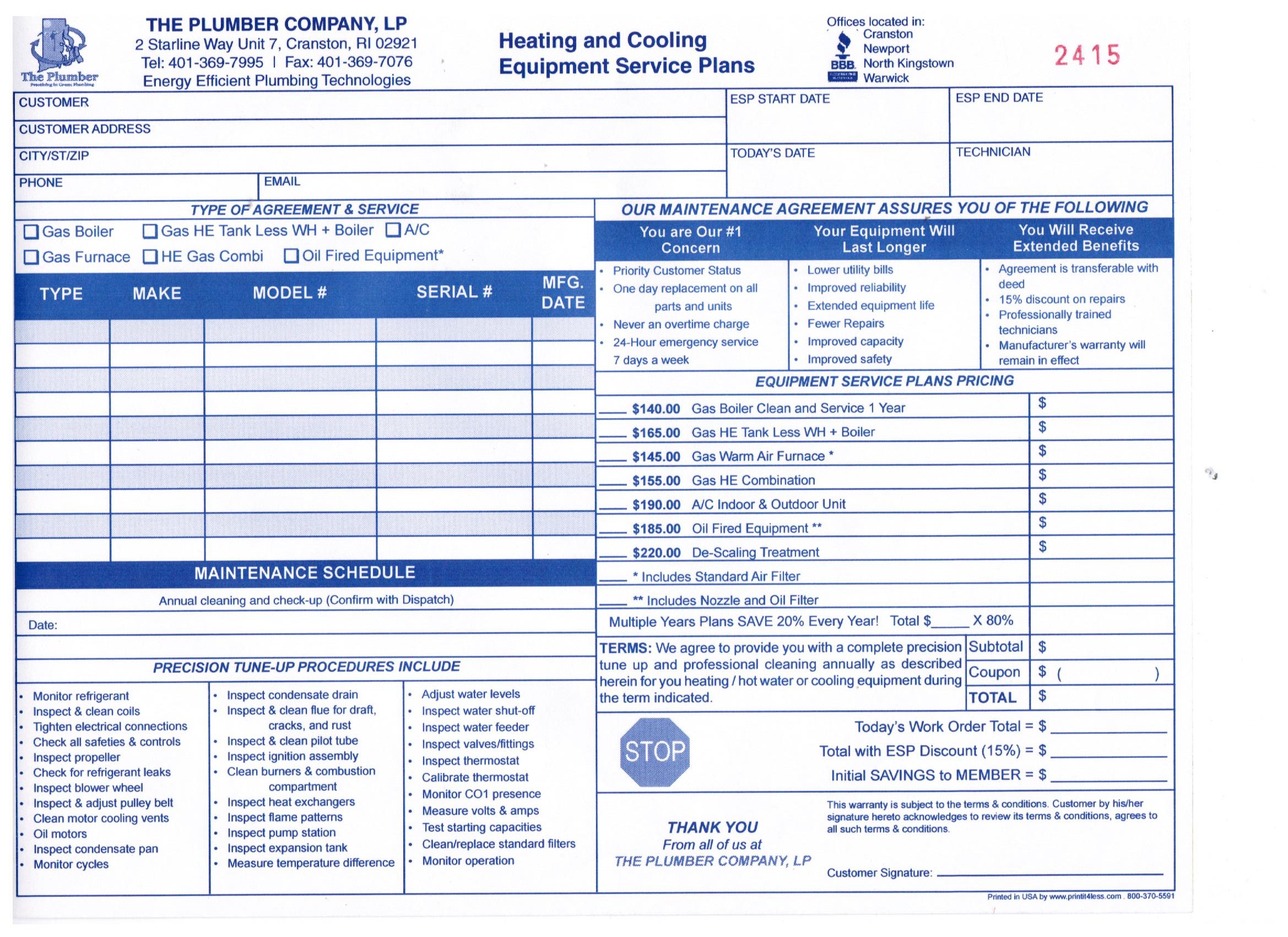 Save time and worry. Sign up for a service agreement and schedule your first visit today.
Monday-Friday 8:00 am to 5:00 pm
Evening and Weekend Emergency Service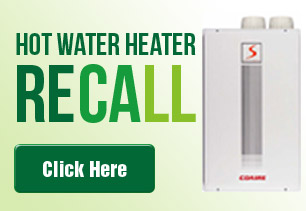 Local

Addresses