Rhode Island Plumbers Installing and Repairing

Water Heaters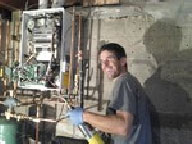 There are two common types of water heaters: standard tank heaters and tankless, on-demand water heaters. The type of water heater that's right for your home or business will depend upon your budget, the number of people the water heater will be serving, the space you have available, and your efficiency goals.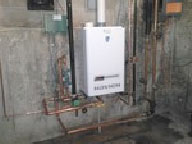 Energy efficiency -- and reduced monthly energy bills – is on everyone's mind and the U.S. is taking a big step forward in efficiency on April 15, 2015, when the energy efficiency standardsare raised for household appliances.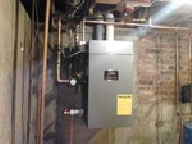 Technology has changed a lot since the standards were first put in place by the National Appliance Energy Conservation Act in 1975. That change will be good news for homeowners with old, inefficient water heaters. Depending on the size of your unit and whether you use gas or electricity, you will see efficiency improvements of up to 20% or more! That translates into lower monthly energy bills.
Tankless or Standard Tank Water Heater?
Tankless water heaters lead the way in energy efficiency. You can install an electric on-demand water heater directly where the water will be used – for example, under the kitchen sink – or you can install a larger unit that will meet all of your household or building needs. Learn more about tankless water heater technology and how you can achieve the highest level of energy efficiency.
Not ready to go tankless? A standard water heater comes with an insulated tank holding 30, 40, 50 or 80 gallons of water. These can be powered by electricity, natural gas or liquid propane (LP). The benefit of a standard water heater is the lower initial cost and with the improved efficiency standards, you can still expect 60 to 75% efficiency on a gas water heater with a tank. Standard water heaters typically last about 10 years.
Financing Available!
The Plumber Company has many financing options available for our customers. We can help you get approved for financing in moments and we ensure you know about all the possible rebates available for your energy efficient water heater. You may qualify for a 0% interest energy loan for the installation of high-efficiency heating products.
If you're ready to buy a new, energy-efficient water heater, let the heating and cooling experts at The Plumber Company help you find the right heater for your needs. We also repair water heaters. Call 401-270-2900 to schedule an appointment
Monday-Friday 8:00 am to 5:00 pm
Evening and Weekend Emergency Service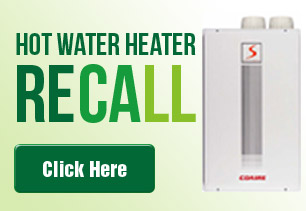 Local

Addresses