Rhode Island Commercial Plumbing

Repair, Heating and Cooling Services
The Plumber Company of Rhode Island installs, repairs and maintains water and natural gas service for a businesses and industries, including commercial kitchens, office buildings, manufacturing facilities and others.
Whatever your plumbing problem or natural gas need , we can fix it – guaranteed! Call now for a free estimate, 401-270-2900 or click to schedule. It's that simple.

Plumbing Repairs
Drain cleaning in kitchen and bathroom sinks, floor drains, roof drains
Clean out catch basins
Rooter or pressure jet sewer pipes after a sewage backup
Our high-power jetters clear and clean out greasy buildup in drains. Our newest high-pressure jetter works on pipes up to 12" in diameter!
Heating Systems
We're steam heating experts. We can install or repair your steam heating system. We work on all types of commercial heating units -- boilers, steam boilers, gas furnaces. We also do oil to gas furnace conversions , which could save your business many thousands of dollars over the life of the furnace.
Gas furnace installation and repairs
Boiler repair
Natural gas piping
Installation of gas lines
Forced air furnace ductwork installation
Water heaters , including high-efficiency, tankless on-demand water heaters
Air Conditioning
Air conditioner repairs
Freon recharges and other air conditioning maintenance
Pumps
Pump installations for all types of pumps including submersible pumps and jet pumps
Sewage injectors and sewage pumps
Well pumps
Pressure booster pumps
Pressure switches
Save Money with The Plumber Company
We clean out your drains, not your purse. Ask about financing. Call to learn more: 401-270-2900.
Monday-Friday 8:00 am to 5:00 pm
Evening and Weekend Emergency Service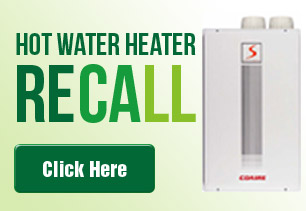 Local

Addresses