Rhode Island Sewer Pipe and Water Line

Installation and Repair
Whether you need a routine connection to the City's water main, or you have a water emergency with a collapsed or leaking underground utility pipe, call The Plumber Company: 401-270-2900. We provide complete trenching and excavation services for water main installation and sewer lateral repair. We are fully licensed, bonded and insured. As DIGSAFE members, we provide utility location services.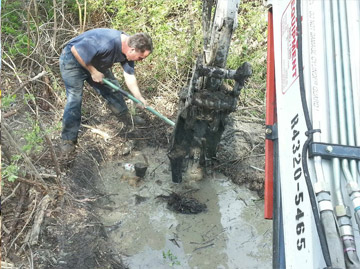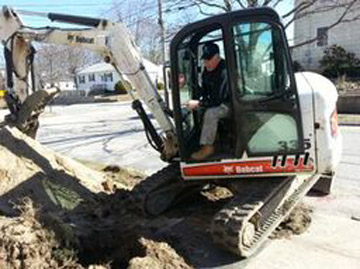 Water Line Repair
Do you have a very high water bill although you don't have any visible leaking pipes? It could be a broken water pipe from the water main. Ground shifting from overhead construction activity can result in pipes breaking. Freezing can cause pipes to crack. And old cast iron pipes can simply deteriorate with age.
Sewer Line Repair
Are you are having a problem with the lowest plumbing fixture in your house – a basement toilet or a washing machine stand pipe – backing up? Is there standing water on the floor in a washroom? Are the sinks draining very slowly throughout the building? There's a good chance the sewer line is clogged with debris or tree roots.
At The Plumber Company, we do rootering and high-pressure jet cleaning to cut through tree roots and to flush sewer line obstruction.
Who is Responsible for Sewer and Water Line Repairs?
It often comes as a surprise to property owners that their responsibility for water and sewer pipes extends much farther than the walls of the home. In some towns, the resident is responsible for pipes from cleanout to curb. In Providence, the property owner owns the sewer from their building to the center of street. Each town is different.
At The Plumber Company of Rhode Island we've been doing this work for years. We are familiar with the requirements of many different townships around Warwick, Cranston and Providence. We work with city and township engineers to ensure we get the job done right.
Excavation Services
We provide complete trenching and excavation services, as well as water line and sewer line repairs. If you have finished landscaping, we can bring in a landscaping company and/or a concrete contractor to ensure your yard is brought back to its original beauty when our work is complete.
Monday-Friday 8:00 am to 5:00 pm
Evening and Weekend Emergency Service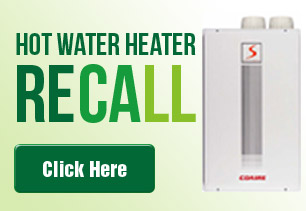 Local

Addresses