Install and Repair Heating and

Cooling Systems
Whether you have forced air, a steam boiler and hot water heat, a natural gas, propane or oil furnace, The Plumber Company of Rhode Island can install, service and repair your heating system. Call 401-270-2900 to talk to one of our heating experts or to schedule a visit to your location.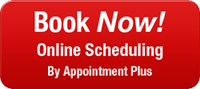 Are You Prepared for Changing Weather?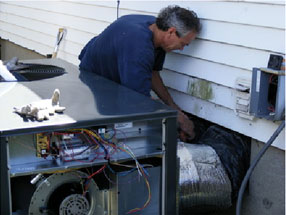 Call now to schedule a check-up for your air conditioner before summer heats up or your furnace before the winter deep freeze. We make it easy to remember yearly maintenance needs with a service agreement that entitles you to a heating and cooling systems inspection and tune-up.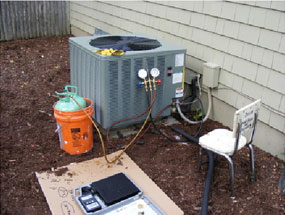 We also repair heating and air conditioning systems. If your house just doesn't seem to be cooling properly, you could be low on Freon. We do Freon recharges. We also do rooftop unit repair.
Ready to Save Money?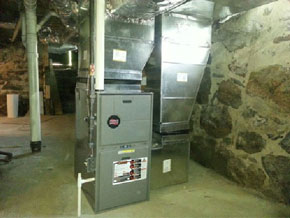 If your air conditioner is from the 80s, it could be costing you $2,000 to $3,000 to operate for a season. A new air conditioner could cut your bill by a third.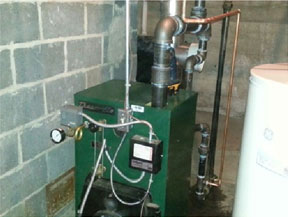 Do you have an old oil-burning furnace? Your savings could be even bigger. One of our customers saw his heating bill drop from $6,000 to less than $1,000 when he converted from an oil to gas furnace . We also install high quality Viessmann boilers.
Visit our showroom to see the energy-efficient heating and cooling products we carry, from manufacturers such as Navien, Burnham, Rinnai, Weil-McClain, and Lochinvar.
Financing Available!
The Plumber Company has many financing options available for our customers. Customers may also receive 0% interest energy loans for the installation of high efficiency heating products. 2018 gas equipment rebates available now!
We're the Steam Wizards
Banging, clanging, whistling and gurgling are NOT normal steam boiler noises. And you DON'T have to live with unbalanced heat, partially heated radiators, short cycling, excessive fuel consumption and high heating bills.
If your steam boiler was installed recently and it's not working as well or better than your old boiler, have us check it out. The installer may have failed to follow the manufacturer's instructions so your unit isn't working right.
We'll give you an estimate of the cost to get your steam boiler up and running right. Our service is 100% satisfaction guaranteed for steam boiler repairs and installations. Just give us a call: 401-270-2900.
Monday-Friday 8:00 am to 5:00 pm
Evening and Weekend Emergency Service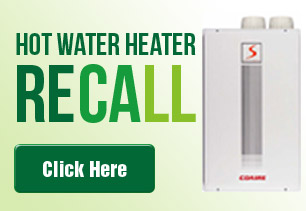 Local

Addresses