Thawing

Frozen Pipes
Rhode Island Plumbers Handling Burst Frozen Pipes
The plumbing experts at The Plumber Company understand frozen pipes. We know how urgent it is to fix them promptly to minimize damage to your home; we respond fast to emergencies. Our technicians include master plumbers and pipefitters who respect you and your home. They provide professional service to you just as they would to their own families. They can thaw frozen pipes and restore water service to your home.
Sometimesthe water starts to flood the home as soon as a pipe freezes and splits, and sometimes the water begins spraying out of the piping once the heat is turned on and frozen water in the pipe melts. When pipes freezeyou will have little or no water coming out of the faucets. If you suspect your pipes might be frozen turn off the main water value before you heat the house. It is always recommended to call a plumber when dealing with frozen pipes because the water damage broken pipes can cause can be catastrophic.
Frozen pipes can cause significant disruption and damage, and can reduce your home's value. Preventing and knowing how to deal with pipe freeze-ups can save you time, frustration and money.
Preventing Pipe Freeze
If freezing temperatures reach your copper pipes they will freeze and most like burst. However, you can take steps to minimize your risk:
Insulate all pipes with certified heat wrap or heat tapes.
Insulate all walls that have pipes nearby.
Keep the house temperature at least 62 degrees, even if you are away
Allow your facets to drip when temperatures are unusually cold. This can keep water flowing and prevent freezing. It can also keep frozen pipes from bursting.
Turn off valves to outside water fixtures: hoses, sprinkler systems, fountains and anything else that uses water outside.
Clean gutters to prevent backups into the house.
Dealing with Frozen Pipes
It is usually easy to tell when your water pipes are frozen: There is either no water at all or only partial or incomplete water flow. It is critical to deal with these situations immediately, because otherwise the pipes will burst.
The first step is a diagnostic one: Is the entire house without water, or just some of it? If the entire house is without water, the freeze-up is mostly likely in a water main. If only some fixtures have no water, then the frozen pipe could be anywhere and require some detective work to locate. A pipe specialist is a good resource for determining the location of frozen pipes.
Turn on the faucets to lessen the chance that the pipe will burst.
Make sure the temperature in the surrounding area is at least 62 degrees.
In most circumstances, you will want to call a plumber, not only to locate the place where the pipe is frozen, but to also unfreeze the pipe itself and restore water flow. In no instance should you try to unfreeze a pipe yourself with a blowtorch. The risk of damage and fire is just too great.
Contact a Rhode Island Plumber for Help with Frozen Pipes
At The Plumber Company, we serve commercial and residential customers throughout Rhode Island, including Providence, Cranston, Johnston, Newport, Warwick and North Kingstown. Our plumbers are fully licensed and insured. Most importantly, they know how to deal with the consequences of New England winters. If your pipes freeze, call us for help.
Monday-Friday 8:00 am to 5:00 pm
Evening and Weekend Emergency Service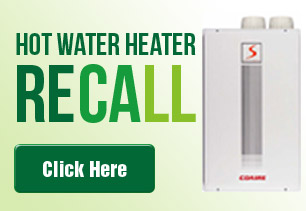 Local

Addresses