Rhode Island Plumbing,

Heating & Cooling Specialists
The Plumber Company of Rhode Island is a BBB-Accredited business specializing in plumbing and heating and cooling system installation and repairs. We operate under Rhode Island contractor's license #32384. Two of our plumbers hold Master Plumber Licenses: RIMP #1763 and RIMP #2027. Our Rhode Island Master Pipe Fitter license is RIMPF #50. We serve customers throughout Rhode Island, including Cranston, Providence and Warwick.
We are a family-owned business, begun in 2008 by owner Doug Goss after he returned
from National Guard service in Iraq. Doug has been in the plumbing business for more than 25 years, helping families and businesses throughout Rhode Island with everything from plumbing emergencies to bathroom remodels to heating and cooling needs.
We Hire the Best!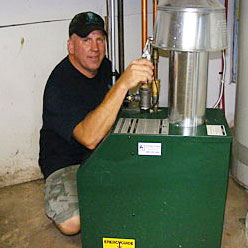 Doug Goss
Owner and Master Plumber
Whether you have a complicated excavation of a sewer line or need advice on converting an oil furnace to gas , we know what we're doing. Each of our employees has at least a decade of experience. Among our employees you'll find Rhode Island master plumbers and master pipefitters.
We do everything we can to make your project a good experience, even when the circumstances are unpleasant. Our employees are friendly, polite and professional. They will explain the problem and what needs to be done to fix it. They will answer any questions you have and will explain your options. They work quickly and will leave your home or business clean and neat. Every employee is fully licensed, bonded and insured.
Many of our customers are concerned about energy and water efficiency. We offer eco-friendly products. Ask us which water heater or furnace will work best for your particular situation and don't forget to ask about Energy Star rebates and gas company and tax rebates!
We respect ALL of our customers, regardless of race, ethnicity, religion or sexual orientation. You will receive quality service when you work with The Plumber Company. Hablamos español.
Monday-Friday 8:00 am to 5:00 pm
Evening and Weekend Emergency Service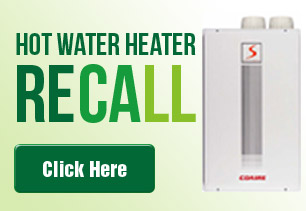 Local

Addresses