Mini Split Air Conditioning Installation & Repair
What is a Mini Split?
The ductless mini split air conditioner/heating unit is fast becoming the #1 choice for people who want to replace a bulky window air conditioner but don't want the expense of adding ductwork. If you are looking for an AC unit for a new room addition, or for an apartment or an old home where adding ductwork isn't possible, the mini split may be the ideal choice for you. If you need repairs on an AC system that uses ducts to move cold air into the room please visit this page: Air Conditioning Repair.
Call The Plumber Company of Rhode Island - 401-270-2900. One of our HVAC technicians will come to your home for an inspection and will provide you with an estimate for installation.
We install mini split air conditioners from some of the best known manufacturers: Fujitsu and Mitsubishi. We can also help you apply for rebates and financing for home energy upgrades from National Grid.
Advantages of Installing a Ductless Mini Split System
A mini split system has one (or more) indoor and one outdoor unit. The indoor unit is small in size and can be attached to a wall, suspended from a ceiling, or positioned to stand on the floor. Most units are only 7" deep. It's so easy to add them into existing homes.
If you've been living with a window air conditioner, you will appreciate getting back your view as well as the improved security a mini split can offer. You will be able to lock your windows again! The mini-split requires only a small hole in the wall.
Expect a good night's sleep. You won't hear the thump of a window air conditioner cycling on and off. Mini splits operate very quietly.
Finally, mini splits are energy efficient, saving you money each month on your energy bill. Because they don't have ductwork like central air conditioning units, they don't lose heating or cooling as air moves through uninsulated areas of your home (you could lose up to 30%). Energy Star mini splits draw 40% less electricity and you may qualify for additional rebates. Ask us about it.
On the other hand, mini split systems do cost more initially. Mini splits also require a place to drain condensate water near the outdoor part of the unit. This is usually not a problem and our professional HVAC technician will identify the best location for the unit at the time of our initial visit.
Repairs for a Mini Split Air Conditioner
Like any appliance, mini split air conditioners can run into problems over time, like:
Fans not running in the outdoor unit as a result of a failed capacitor or a problem with the motor
A drop in cooling power from a refrigerant leak
A damaged compressor
A water leak from a wall or ceiling mounted unit
A remote control that no longer operates
Call one of the HVAC professional at The Plumber Company for prompt mini split repair service: 401-270-2900. Our service is 100% satisfaction guaranteed for repairs and installations.
We also offer a maintenance agreement, which entitles you to an annual inspection and cleaning to ensure your air conditioner is operating safely and efficiently.
Call for a free estimate: 401-270-2900 or schedule an appointment online and we'll call you back promptly to confirm your plumbing repair or emergency service call to:
Monday-Friday 8:00 am to 5:00 pm
Evening and Weekend Emergency Service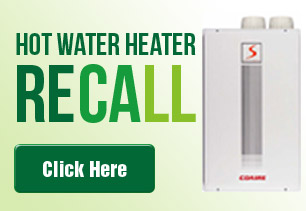 Local

Addresses